BT046 - MethLab 1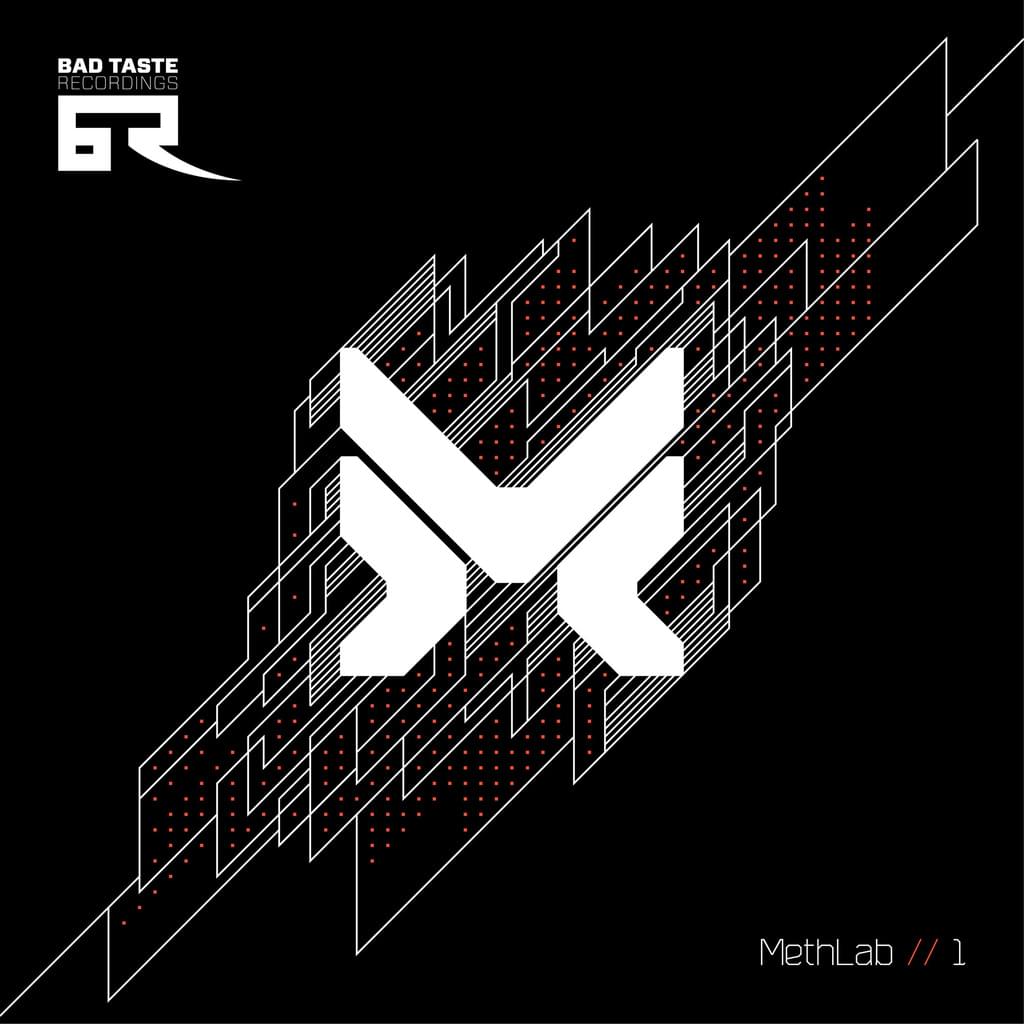 Available Now - https://badtasterecordings.databeats.com/download/bt046dd
Tech-driven agency METHLAB and the groundbreaking BAD TASTE RECORDINGS label team up to showcase a deep and complex slice of the agency roster. 'MethLab // 1' features 4 artists cutting inimitable paths through the DnB environment. SILENT WITNESS, SIGNS, MACHINECODE and ALLIED bring a diverse and stunningly effective array of Tech DnB to the floor, rendering this EP essential for Djs seeking to captivate the dance.
From the outset with its beguiling, verdant pads, through to the exquisitely balanced drop - the maturity and refinement of DnB veteran SILENT WITNESS is made abundantly clear in his track 'High Flyer'. Its luscious combination of sharply defined breaks and full, deep bass, renders it warm but with a full Tech-aesthetic.
'Less Is More' from French trio SIGNS manifests a unique form of DnB – with their trademark experimentations in funky percussive syncopation in full force here. Restrained, minimal Tech beats back sleek audio glitch and a towering, dynamic bassline.
MACHINECODE (Current Value & Dean Rodell) follow up releases on Eatbrain and C4C Recordings with a contribution specifically tailored to the MethLab sound in the form of 'Evacuation'. Combining a gnarly Sci-Fi Neuro aesthetic with towering reeses and a relentless path of adrenaline-laced excitement, perfect for penetrating the rave.
Created on the other side of artificially induced unconsciousness, ALLIED's track 'Anesthesia' induces a hypnotic state on the dancefloor – pulling people to the warm and hallucinogenic edges of another state of mind.
Combining the high aesthetic standards and strength of Bad Taste with the Tech vision of MethLab - This EP represents a meeting of minds in between two remarkable entities with unique shared quest for a complex sonic future; driven by the incredible artists pioneering that reality.